Buskers ready for big weekend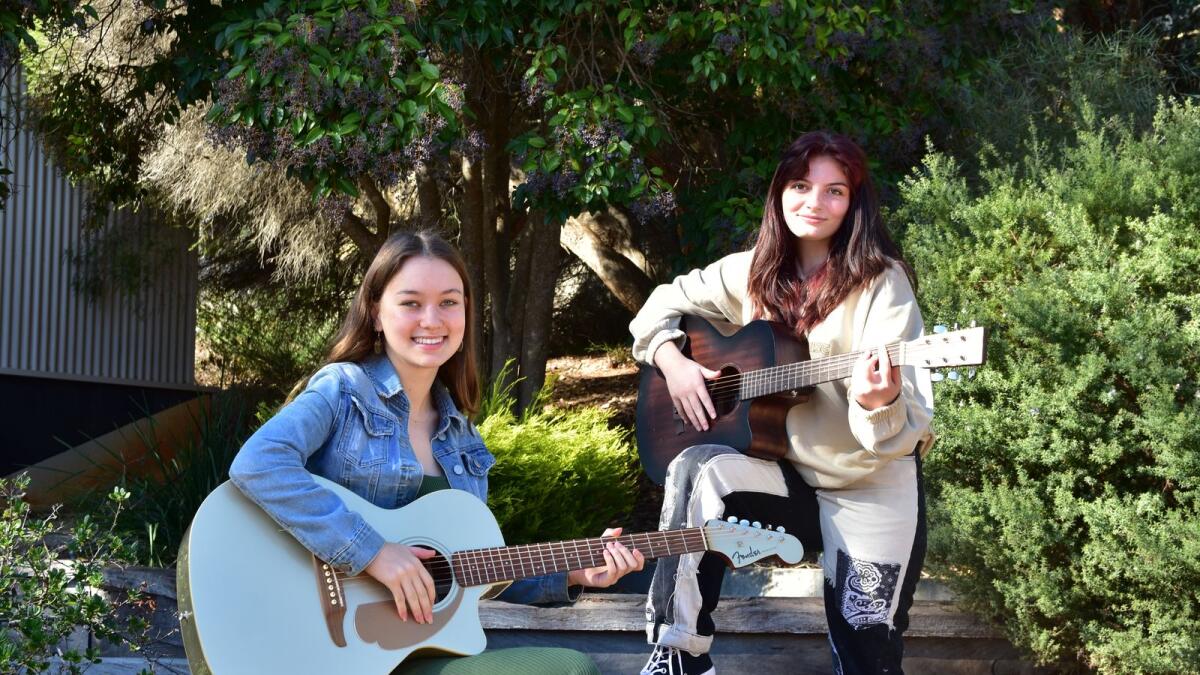 Main Street Rutherglen will come alive this weekend, as talented artists descend on the tourism town for the Regional Heat of the Australian National Busking Championships (ANBC) from Friday, May 13 to Sunday, May 15.
Over 40 buskers have registered to take part in the event blowing away organiser's expectations. As a result, entries were closed early on Monday evening.
Chair of Destination Rutherglen Damien Adams said he was looking forward to presenting ANBC's debut in Rutherglen.
"We have 42 buskers which is fantastic," Mr Adams told the Free Press.
"Most of the other heats of the Australian National Busking heats attract around 20 entrants so we were hoping to get mid-20s too. The numbers we have received are unheard of.
"Having $10,000 in prize money has appealed to people. We're in a really fortunate position with so many wonderful sponsors coming on board to be part of this new and exciting event for Rutherglen."
Talented local musicians Tilly Pinn and Lilly Ciufici are both looking forward to being part of the weekend's festivities each entering the competition. While they have performed at local events including the recent Rutherglen High School reunion, wineries, school Variety nights, and the Rutherglen Convent information eventing, both agreed this would be a great experience outside of their comfort zone.
Tilly began singing at 12 years of age, and learnt the guitar at 14, following in the footsteps of her musically inclined mother.
"This weekend will be a really great experience. It's new and exciting," the 18-year-old said.
"There will be so many musicians and contacts who will be able to share tips and share knowledge on how to get further in the music industry.
"I feel nervous and excited but it will be a lot of fun."
Lilly was a similar age to Tilly when she began her musical journey.
"I began learning piano when I was 12 and that was my first introduction to music outside of school," Lilly said.
"I refused to play guitar, until I came to Rutherglen High School in 2019 where our music teacher Peter Scott showed me the ropes.
"I got really into it. I was doing piano and singing lessons at the time as well.
"This weekend will be great for getting acquainted with local musicians and buskers. It's a great opportunity, as Lilly said, to further our skills in the music industry. It's going to be a fun experience overall."
The Rutherglen busking weekend will commence on Friday evening, May 13 with a much-anticipated concert by The Northern Folk at the Rutherglen Memorial Hall. Hailing from Albury and based in Melbourne, The Northern Folk are a unique collective of ten song smiths and instrumentalists, wielding a brand of tightly woven alt-folk and roots music magnified by massive horn arrangements and indie pop sensibilities.
Saturday morning will see Rutherglen's Main Street come alive as buskers and performers from far and wide battle it out for the coveted prize money.
Mr Adams said the historic Main Street will be closed to traffic on Saturday so visitors will be free to amble along at their leisure and soak up the ambience and entertainment. A selection of stalls will also be selling delicious food for visitors.
"Rutherglen's amazing food businesses will be open, and the Winemakers of Rutherglen will have a marquee at the town's main intersection for visitors to enjoy the fruits of their labour," he said.
"There will 13 busking stations positioned along the Main Street with buskers playing two to three sets across the day. Roaming judges will score the performances to provide a short list of the best buskers in each category who will be invited to appear in a finals concert later in the day at The Star Hotel.
"The event includes the People's Choice Award with the public voting for their favourite buskers via $1 busker tokens that can be purchased on the day."
Saturday night will see legendary five-time Golden Guitar winner, Pete Denahy performing live and free at The Star Hotel from around 7.30pm. The Eastern Palace restaurant will be doing a special Busker's menu from 5.30pm and bookings for dinner and tables will be essential.
To finish off a jam-packed weekend, the Rutherglen Convent will be hosting an Open Day on Sunday, May 15 from 11.30am to 4.30pm with guided tours at 12 noon and 1pm and self-guided tours during the rest of the day.
Food and coffee vans will be on site and there will be a special ticketed musical performance from the whiskey-drenched blues of Julian James, Beechworth Singer-Songwriter, Liv Cartledge and Yours, Georgina, a special project from The Northern Folk's Georgie Currie.
Now in its eleventh year, the ANBC is a national event which started exclusively in Cooma NSW and has grown to include eight towns in Queensland, NSW, ACT and Victoria.
Winners of each of the categories (primary students, secondary students, Best Band, Open Category and a People's Choice award) will go on to represent Rutherglen at the National Championships in Cooma in November. A weekend not to be missed.