Electric vehicles tipped to drop in price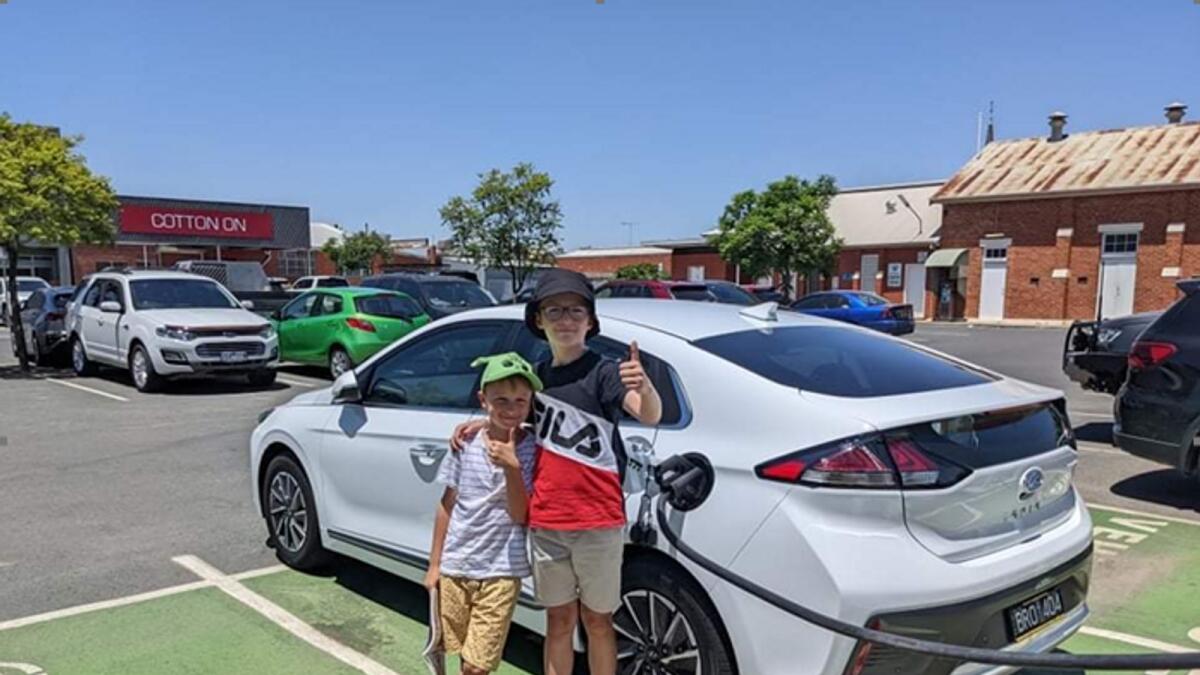 Australia's cheapest electric vehicle is predicted to arrive on our shores some time this year.
The Ora, from China, has been developed by GWM (Great Wall Motors) and is being hailed as the budget EV that could set a competitive edge in the electric vehicle market.
According to EV Central, Australian GWM management has suggested that a $40,000 starting price could be achievable for the Ora.
Currently, the cheapest EV on the Australian market is the MG ZS EV, which goes for $44,990 drive away.
MG Australia chief executive officer Peter Ciao recently confirmed that the new 2022 model would arrive sometime before May.
The hope for consumers is that this will help to push down the price of previous models.
According to the Electric Vehicle Council's annual report there are currently 31 electric vehicles on the market in Australia but that number is expected to rise to 58 models near the end of 2022.
The report reveals that the electric car market in Australia has already been growing. In the 2020 report, 6900 were sold, while in 2021 there were 8688 electric vehicles sold.
EV sales currently make up 0.78 per cent of all vehicle sales in Australia in comparison to 10.7 in the United Kingdom and 74 per cent in Norway.
Brooke Prust purchased a Hyundai Ioniq in December 2021 when she was concerned about the environmental impact and health impacts of owning a petrol-powered vehicle.
"Once you go EV, you'll never go back. I have no regrets."
Ms Prust said she recharged her car once about every eight or nine days.
"It costs me $6.50 to fully charge the car at home and that gets me 300km."
Ms Prust said she believed the reason behind many people's reluctance to buy an electric vehicle was their expensive price tag and concerns around the range they could achieve — but she said both of these factors were "improving rapidly".
Other concerns that commonly appear online include whether there are enough charging stations for EVs around Victoria.
"There are heaps of them now," Ms Prust said.
"Many people think that you need to install a special charger for an extra cost, and while you can do that it's also possible just to charge from a regular 10 amp household power point. It's slower this way but you just plug in overnight like you do with your phone. If you need to charge faster for any reason there's the public charger available."
In 2021, the Victorian Government funded $664,000 towards the installation of electric chargers including in regional Victorian towns such as Echuca, Ouyen, Swan Hill, Kerang and Maryborough.
Echuca's very own EV charging station was installed by Evie Networks at 438 High St in June 2021.
Evie Networks chief executive officer Chris Mills said Evie Networks had seen strong utilisation of the Echuca electric vehicle fast charging station.
"In its first six months there have been 158 sessions and 73 unique drivers, with December being the busiest period.
"No matter where you live, everyone should be confident enough to buy an EV because they have access to reliable fast charging — not just city dwellers.
"We continue to work with regional areas, like Echuca, to ensure they can meet the coming demand."
Campaspe Shire Mayor Chrissy Weller said, "as we expect more and more EVs to hit the road in the coming years, we want to make sure Campaspe Shire is not left behind."
Victorian Energy, Environment and Climate Change Minister Lily D'Ambrosio said more Victorians would be driving electric vehicles in the future.
"That's why we're building the infrastructure, to meet this demand," she said.
The Electric Vehicle Council's annual report states that car manufacturers around the world have made public commitments to increase the production of EVs.
Kia has committed to EVs accounting for 40 per cent of vehicle production in 2030, Hyundai has a target of having 23 EV models for sale by 2025, while Mazda has announced it aims to be 100 per cent electric by 2030.
The Victorian Government has a target that 50 per cent of all new car sales be zero-emission vehicles by 2030.