Giving back to health staff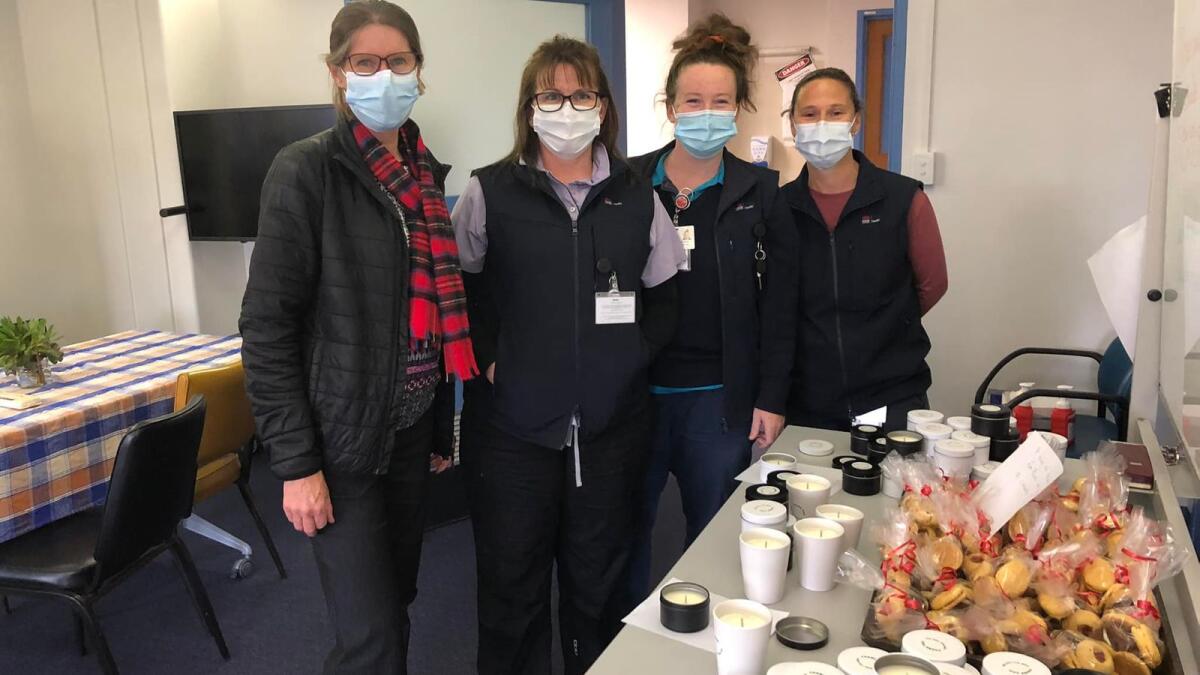 There's a dedicated group of people in our community who are committed to looking after our wellbeing.
In some cases our wellbeing has come before their own, particularly at the height of the COVID-19 pandemic.
But Deniliquin's Local Health Advisory Group was not about to let that effort, and those sacrifices, go unnoticed.
The group held two special morning tea and lunch sessions last week - at the Deniliquin Health Service on Wednesday and for the Mental Health and Drug and Alcohol on Thursday.
Chair Lourene Liebenberg said maintaining and restoring the health of the members of the community is always a big job, but has been particularly challenging in the last few years.
"COVID-19 and the ongoing difficulty in attracting healthcare professionals to the area has meant that the hospital staff have had to work even harder to maintain their high standard of service," Mrs Liebenberg said.
"If the hospital staff get sick, they cannot help their patients get well.
"So staff wellbeing is of vital interest to the Deniliquin Health Service management team, Murrumbidgee Local Health District, and Deniliqun LHAC."
At the LHAC events, health staff could drop in for a bite to eat, pick up handmade scented candles made by LHAC members, or have a go at pouring their own candles.
"It is only a small token of our appreciation, but it is an indicator of how much LHAC and the Deniliquin community appreciate the work being done at the Deniliquin Health Service by every staff member at the facility," Mrs Liebenberg said.
"Everybody knows how important their work is and it is important that they know how much it is appreciated by LHAC and the community at large."