Hehir family farms clearing sale coming in February
'Myola' at Finley.
CLEARING SALE: Via Auctions Plus, Friday February 21 at 9am and closing February 22 at 3pm.
CONTACT: Nutrien Harcourts.
Phone:
Jake Freshwater 0418 586 417.
Marc Braybon 0419 625 815.
OPEN: Friday, February 11 from 10am to 4pm and Thursday February 17, from 10am to 4pm.
Previous
Next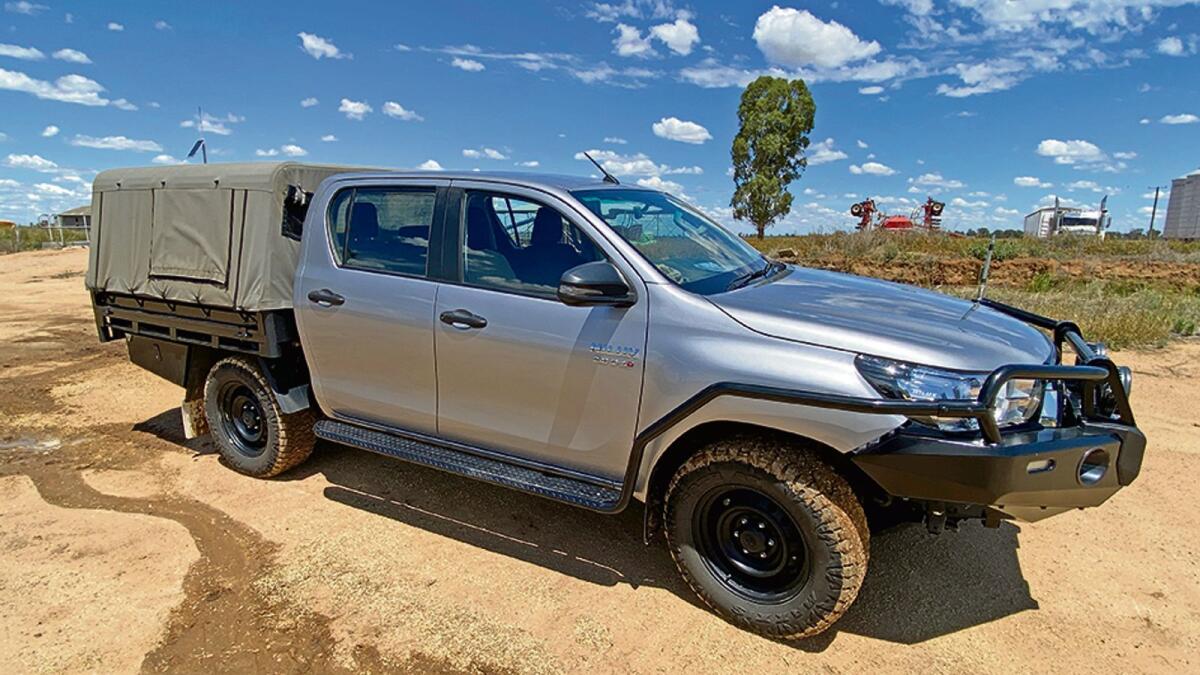 A clearing sale of the Hehir family farms offering utes, trucks, farm equipment, accessories, motorcycles, trailers and workshop equipment will be hosted via Auctions Plus in February, following the sale of the Finley property 'Myola'.
The online action will start at 9am on February 21, and continue through until 3pm on February 22. Inspection days will be held over two days on site at 'Myola', 184 Bowlers Rd, Finley.
The first auction is on Friday, February 11, between 10am and 4pm. Thursday, February 17 will be the second, also between 10am and 4pm. There will be farm equipment, trucks, utes and accessories, motorbikes, trailers and extensive workshop equipment on offer.
A full catalogue is to be released soon, but items include:
• 2011 JD 9770 STS Header rice spec with 4651 engine hours & 3415 rotor hours in excellent condition;
• 42' Midwest Draper Front On Midwest 4-axel Comb Trailer;
• 2013 Westward 414 false front in very good condition;
• John Deere 694 7-Row Corn Front, 2014 John Deere 8320R on Duals, auto steer ready with 5065 hours;
• 2014 John Deere 6170M with John Deere 683R Front End Loader with Bucket, Hay forks & Stick rake, in excellent condition with 4990 hours;
• John Deere 2450 with 17250 hours, Fiatagari G210 (same as NH 8870) with approx. 17000 hours;
• Case 580C Front End Loader Back-Hoe;
• Ford 4000;
• 2009 Morris C1 Contour Airseeder w Morris 7240 2-Bin Air Cart, ground drive, in excellent condition;
• 2016 Baldan 62 Disc Plough with 28" discs, 8m cut with Hydraulic fold, excellent condition;
• Green Star GPS Equipment including StarFire 3000; 6000 Receivers w 450Mhz RTK radios;
• 2630 Gen III Green Star Screen, AutoTrade Universal 300 ATU;
• 1995 Kenworth T650 Prime Mover that has recently gone ground up restoration completed in 2019 - truck has only done 130,000km (approx) since rebuild and is immaculately presented;
• 1994 Kenworth K100E Cab-over with 465hp Detroit engine;
• Miller Nitro 4275 Self Propelled Spray-rig with 36m boom and approx. 43000 hours;
• 2008 79 Series Toyota Landcruiser Single Cab VDJ V8 Diesel, fitted with LDK Tray, snorkel, Aluminium Bull Bar, Side steps and rails, 270,000kms (approx.), always serviced and looked after, owned since new;
• 2019 4x4 Toyota Hilux 2.8D-4D Auto, 63204km Fitted with Maxxis Razar All Terrain tyres, driving lights, UHF, Ironman bullbar, side rails and steps, towbar and NJR tray with water tank;
• B-Double Drop Deck Set;
• 2015 RES 30' Tri-Axel A-Trailer and 2009 CBB 34' Tri-Axel B-Trailer – both recently underwent complete re-spray (matching colours);
• TQA twin-axel Bogie Dolly – recently underwent complete refurbishment;
• Agromec Grain Store EGS 900 Silo Bag in-loader.