Lions, Rotary celebrate 130 years together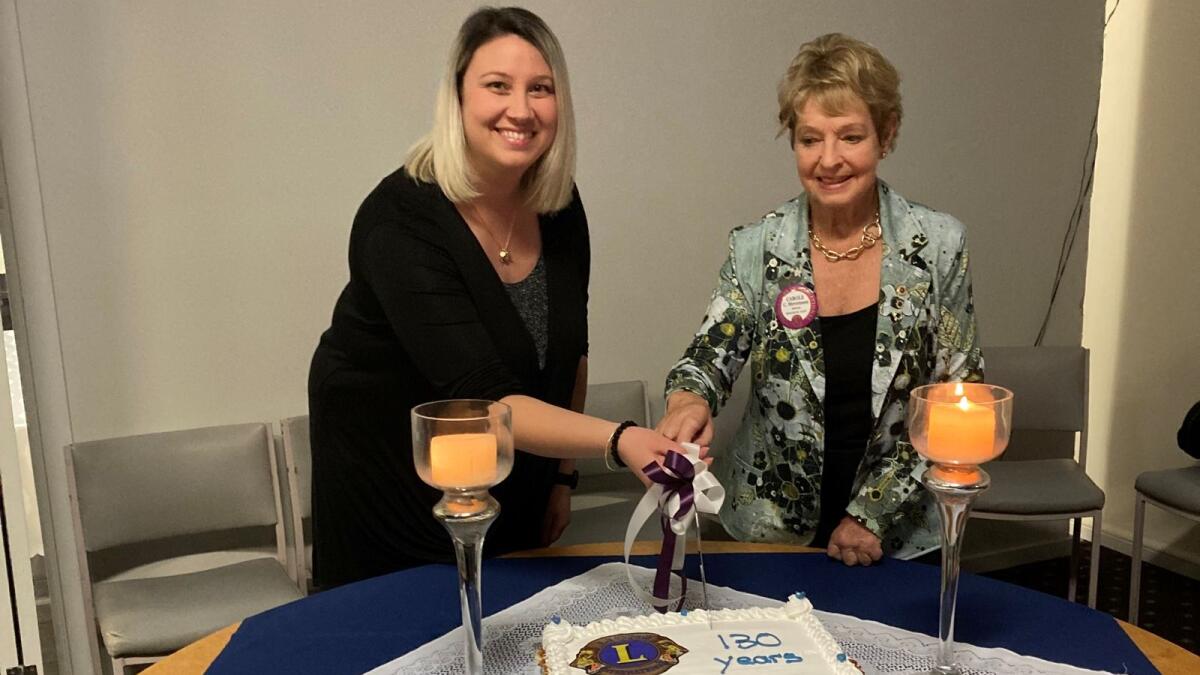 For more than 130 years combined, the Deniliquin Lions and Deniliquin Rotary have been serving the community.
On Saturday, more than 60 past, present and future members from both organisations came together to celebrate their long-standing relationship and commitment to the community.
The Deniliquin Lions celebrated 60 years since their charter and Rotary celebrated its belated 70-year anniversary.
Lions president Carole Stevenson said it was an honour to be a part of such a special event for both clubs.
"After only being involved in Lions for four years, it was an absolute honour and privilege to be in the presence of such dedicated members," said Ms Stevenson.
"We were lucky enough to have Deniliquin Lions original charter member Mr Norm Barnett and his wife Caroline.
"Norm was a member at our original inception in 1961 and was president in '64 and '65.
"We also had three Melvin Jones fellows who are still actively involved in the club, Geoff Riley, Patrick Hogan and Daryl Whatley, who between them have served for over 150 years and Lion Janet Mathewson who has also been awarded a Lions International life membership."
Mrs Stevenson said she was in awe of the dedication to the community and felt honoured to be president of a club with such a long, rich history.
Rotarian Denise Phillips said it was a great night, with both clubs celebrating their milestones together.
"It was wonderful to see two clubs who have worked in harmony for their communities for all this time come together to celebrate," said Mrs Phillips.
Mrs Stevenson said that while we are in an era where raising funds online has become the easiest way to give back, it has been tough for service clubs to stay viable.
"Sometimes it's not just about the money," she said.
"In times of crisis or emergency clubs like Rotary and Lions can be on the ground lending assistance in so many ways.
"Volunteers are the backbone of the community, and nothing happens with just one person — it takes a team effort."