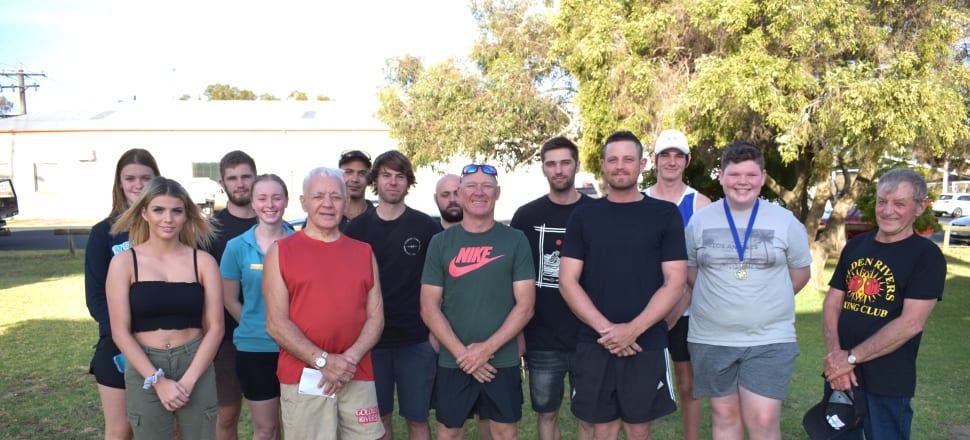 5370537724001
A big year is expected for the Golden Rivers Deniliquin RSL Boxing Club in 2020.
The club's boxers returned to their training on Monday, January 13, to start preparations for the Boxing On The Border event in Wodonga.
The annual event will be held at Wodonga Racecourse on Saturday, March 7.
The night is likely to feature 12 Golden Rivers boxers, with six penciled in for a main event bout, and six likely to feature in exhibition bouts.
After having only one boxer step in the ring last year, president and head trainer Roy Lynn said he was excited for the start of the 2020 season.
''Sophie Hills, Steve Smith and Connor Hetherington will make their debut in main event bouts,'' Lynn said.
''We will also hopefully see Riley Foord and the Charlton brothers (Luke and Blake) in action as well.
''For those in no decision exhibition contests, they will get the chance to build confidence in the ring before stepping up to the main event card in the future.
''Our training has seen Jack McArdle concentrate on the main event fighters, while myself and Danny Barnes will work with the novices and those who just want to keep fit and learn self defence.''
Fighting in exhibition bouts will be Damon Free, Lillie Harford, Kris Quarrell, Fletcher Maher, Kayla Elphick and Vlad Marchuk.
Lynn said all boxers competing on the night are primed and ready to go, after a big turn out to the club's first training session of the year.
''The first night of training was a success with over 20 bodies going through their training,'' he said.
''There are still a few members on holiday as well, so it's good signs early.
''Myself, along with fellow trainers Jake McArdle, Danny Barnes and Paul Johnstone were also in attendance.
''It was great to welcome back Paul after a year away from the gym.
''He was unable to join us last year due to work commitments but we're glad to have him back with us.''
While things in the ring are going well, it has been a much tougher year outside of it for the local boxing club.
It has been more than two years since Golden Rivers has hosted its own boxing event.
The club has also struggled to form a committee in recent times, with Lynn left to carry most of the load.
''We need people to jump on board for our committee,'' he said.
''We struggled to get commitment from volunteers in 2019, but to run a successful club you need extra support.
''Being on the committee takes just one hour out of your day each month for the meetings.
''We want fresh ideas and more people putting ideas forward.''
Golden Rivers Deniliquin RSL Boxing Club is open for training Monday to Thursday at 6.30pm.