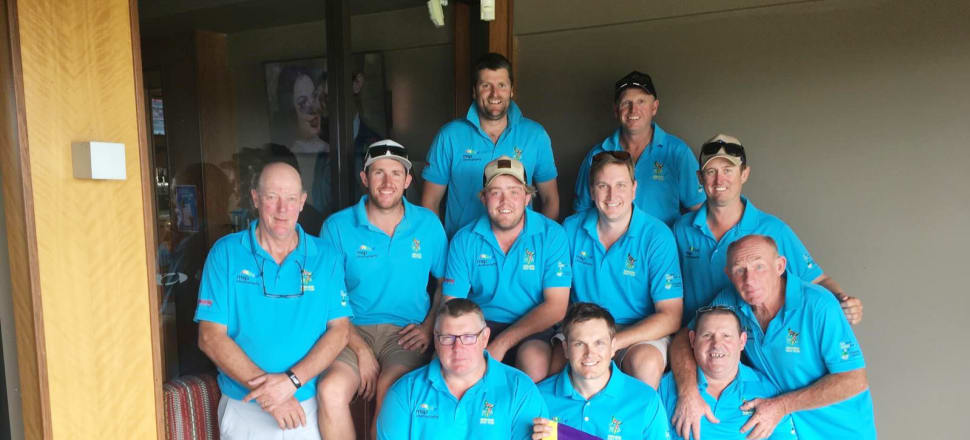 5370537724001
Deniliquin Golf Club were crowned the Mid-Murray Four-Ball Best Ball Pennant champions on Sunday.
The Deni team completed an undefeated season, which featured five wins and one draw, with a 3-2 victory against Yarrawonga at the Cobram Golf Club.
The game came down to the wire with scores level at 2-all before the final match-up.
Scores were level after 18 holes with the final pairing of Peter Astill and Gary Davies forced to play a 19th hole to declare a winner.
Astill was the hero for the Deni side, scoring a birdie to secure the pennant flag.
Deni team captain Jarryd Pearce it was a thrilling win for his team.
''We were all pretty nervous when they had to go to a tie-break,'' he said.
''But a good team effort got us to the final and it got us to a pennant win.
''We finished on top and beat Yarrawonga 4-1 last time we played, but we knew it would be very competitive.
''It's the first time the club has won the pennant since 2014. For me, personally, it's my fifth pennant win.''
The Mid-Murray competition has been played over the past three months, with Deniliquin, Tocumwal, Finley, Corowa, Cobram and Yarrawonga all competing.
Each round sees teams of 10 players compete against each other in pairs four-ball best ball play.
A team scores a point for each winning pair on the day.
Astill, Davies, Pearce, Sam Callanan, Magnus Aitken, Matt Thomas, Jack Tonta, Jarrod Sommerfeld, Rob Wettenhall and Ron Turner made-up the grand final team for Deni.
A total of 17 players played as part of the Deni squad throughout the season, with other squad members as follows:
Ken Pearce, Peter Seely, Geoff Bessell, Ross Taylor, Peter Oddy, Noel Swainger and Simon Brennan.
''We also had Mick Lyne serve as our coordinator,'' Jarryd said.
''It takes a whole squad to win the title, so everyone involved deserves the credit for the win.
''While winning the competition is good, it's all about getting to go around and play on a few different courses.
''It's been an enjoyable season and I can't wait for the next pennant season.''